We restore, repair and refurbish old hardwood floors to look like new again.  Unless your hardwood floor has been sanded down too much, which is rarely the case, we can bring back your floors to looking beautiful again.
Sanding Hardwood Floors
The sanding process starts with our experienced crew and some heavy equipment.  It is vital to have an experienced operator on a sanding machine like this or one could take too much off the surface, make uneven divots, dings, swirl marks and generally damage the floor beyond repair.  Sanding a wood floor takes a steady, strong hand with a delicate touch.  When sanded correctly, the scratches and uneven wear on your wood floor will be removed leaving a perfectly level and smooth surface.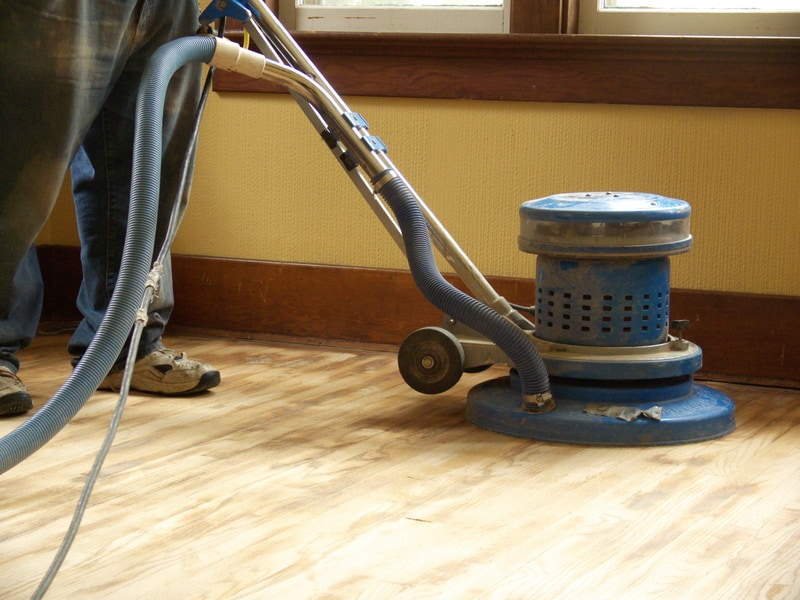 Repair Hardwood Floor
We are often asked to repair damage to wood floors.  This is a process we are quite familiar with.  We even match hardwood floors to extend a room, for instance, if you took a wall out during remodeling to make a more open floor plan.  Most wood floors can be matched quite well and once finished you would never know there was a problem to begin with.  Call us for a free estimate.   We'd be happy to give you our honest opinion.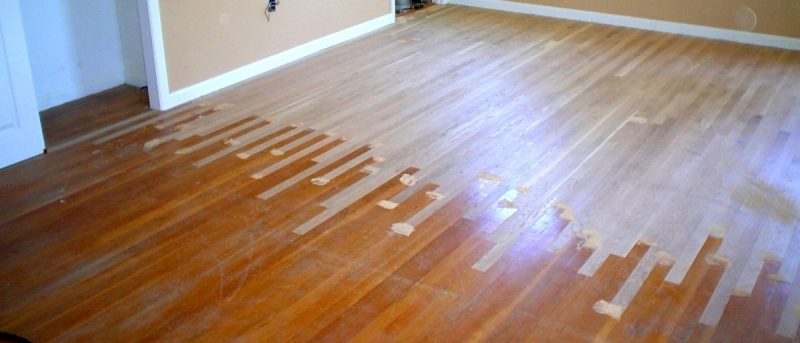 Staining Wood Floors
Many people prefer to not stain their wood floors, instead allowing the natural color and grain of the wood to shine through.  As you can see in the photo below, the varnish itself brings out the beauty of the wood once applied.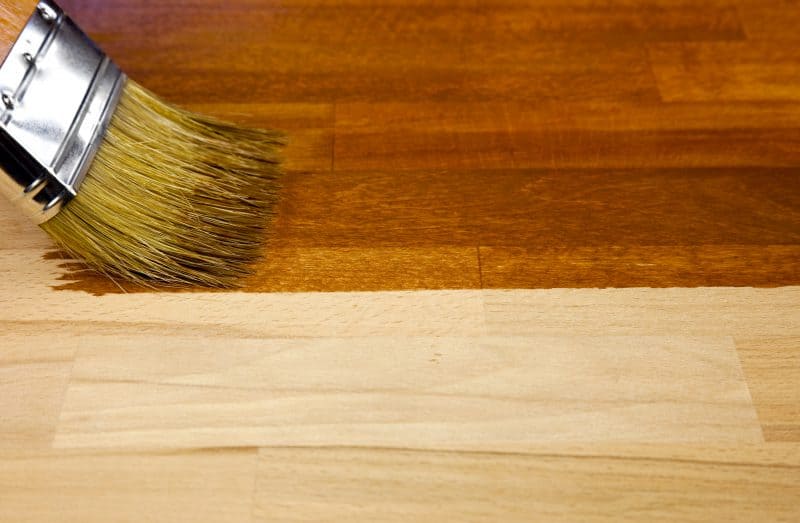 But we stain hardwood floors all colors.  The trend nowadays is to stain wood floors darker colors.  We will show you all kinds of color samples and even test areas your wood floor to show how the stain will look once it is applied to the wood.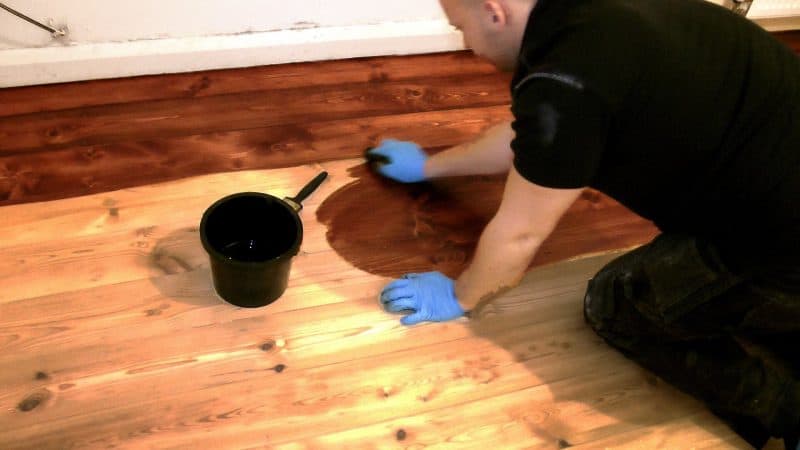 Refinishing Wood Floors
Once your floors are repaired, sanded perfectly smooth and stained (if desired), it is time to put a few coats of sealer and polyurethane finish on your hardwood floors.  Polyurethane can be a water or oil-based product. Today's water-based polyurethane's are so good, hard, durable and environmentally safe that it is often the wisest choice to use.  We apply a sealer coat to the floors first, which brings up the grain.  Then we sand to cut the grain off the top and give the floors a silky smooth feel. After that, we lay 3 coats of finish on the floors.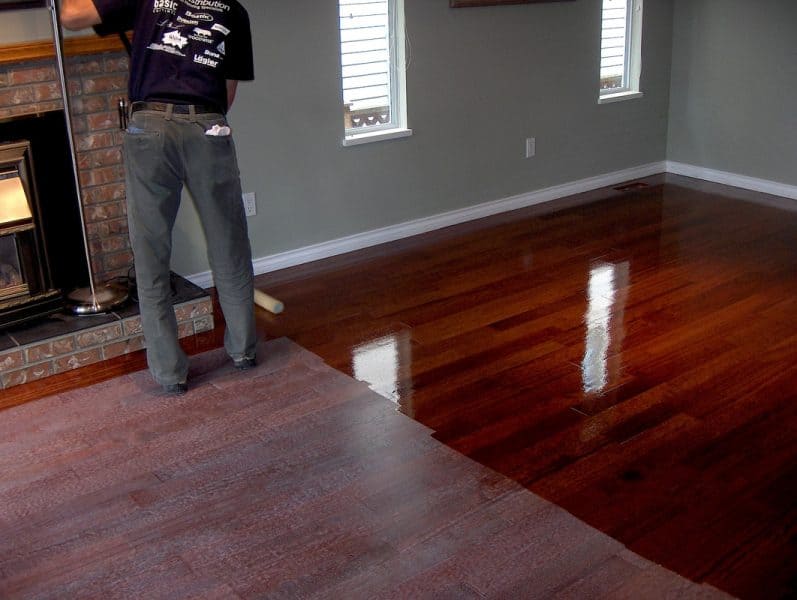 Stain Free
If your hardwood floors are sealed and finished properly, they will be impervious to spills and stains for years to come.