Hardwood Floor Contractor, Brooklyn NY
Searching for a five-star, reputable hardwood floor contractor?  A1 Expert Flooring Company, is a sole-proprietor, owner-operated family business founded in 1925 and rated the best hardwood floor contractor in Brooklyn NY.  We are a licensed, bonded and fully insured professional hardwood flooring company ready to help you with all your hardwood floor needs, residential and commercial, in Brooklyn, Queens, NY, Staten Island, Bronx, Yonkers, NJ.
All your contact information is kept confidential and used only for us to contact you about a free hardwood floor estimate.
Sorry, we had to remove our phone number because it kept ringing while we were in the middle of jobs.  Please us the SIMPLE CONTACT FORM – It goes straight to my phone and I will get back to you as soon as my hands are free.  If I was working on your floor I'm sure you wouldn't want me to stop and talk to other clients while I was focused on giving you my best quality work.  Thank you for your understanding.
With 30+ years experience as a Hardwood Flooring Contractor, Steve knows hardwood floors: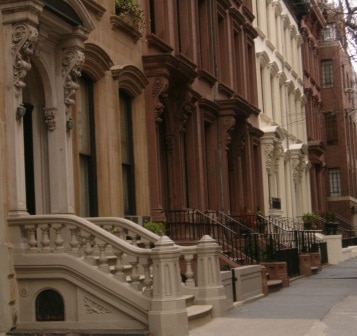 Brooklyn's most experienced hardwood floor contractor!
Founded in 1925, The Cannata family started A1 Expert Flooring in Flatbush Brooklyn.  Good word of mouth spread and they built a reputation for hardwork, fair prices and exceptional quality in all the wood floors they installed and polished.  The same work ethic continues on with the new generation of Cannata's.  If you want your hardwood floor cared for the right way, contact Steve Cannata at A1 Expert Flooring.