Hardwood Flooring Company Reviews
I found A1 expert flooring

I found A1 expert flooring by luck! I had just had a negative experience with a referred company that had come in to do a quote. A few days before the other company came in to do their work they completely changed the plan and pricing. I was furious. I googled and called A1 because of the reviews. I generally get a bit Leary of reviews, thinking that they are biased in some way…. but I called anyway. Immediately I spoke with Steve. I explained what I wanted and he put me at ease. The next day he came out to my apartment to measure and look at my floors. He was professional, on time and knowledgeable about his craft. The day the team arrived to do the work on my floors they were done in under 5 hours. I couldn't ask for anything more. My floors look great. I was worried that some really old water damage would have ruined my floors…but it didn't . The team performed a miracle on my floors and I am so thankful. I would absolutely recommend them to ANYONE. Thanks for your service !
B. Williams
Queens
I had a contractor destroy
I had a contractor destroy beautiful healthy red oak wood floors by painting them gray. I thought it was irreparable. A1 Flooring (Steve and team) were extremely knowledgable and highly professional. They advised in advance what the expectations would be and exceeded them. The damage the contractor had done over two months was repaired by A1 Flooring in a day! They are the very best.
Tisha S.
Brooklyn
Steve and his team did
Steve and his team did an amazing job refinishing my 100-year-old Brown Stone House floors. The floors turned out beautiful !  They are a true professionals.  They left my house free of any dust and even help move back my furniture. I will not hesitate to recommend them in the future.
Cliff Jacobs
Bay Ridge, Brooklyn
I am so impressed wth
I am so impressed with A1 Flooring and plan to recommend them every chance I get. They are such a pleasure to work with . I immediately felt they were trustworthy and took a great deal of pride in their craft and expertise. Finding A1 flooring was a dream come true! They immediately connected with me. We talked about my project and they immediately came over the next day for an estimate . I was amazed at the level of care and perfection Steve and his crew put into their work and left the place spotless. I highly recommend A1 Flooring.
Anna Marie Angelo
South brunswick NJ
Phenomenal job on my hardwood floors
The guys at A1 expert flooring did a phenomenal job on my hardwood floors! The price was right and the customer service was excellent. Most definitely recommend them !!!
R. Angelo
New Jersey
Excellent work, very reliable.
Excellent work, very reliable. I oversee a large apartment complex, my position requires meeting deadlines. Many times I've reached out to Steve who handles scheduling he's always accommodated my needs, even if it was a last minute request. No nonsense, the team shows up and gets the job done.
Jackie Marsala
Staten Island ny
Great job and at a great price
Great job and at a great price… I have had wood floors refinished by other companies in the past and they came out less than perfect but A1 Expert Flooring really came through and did a fantastic job. I recommend them everything someone sees my floors… couldn't be happier. Even after the movers came back in and out a scratch in my floors Steve and his guys came back and fixed it and you can not even tell it was ever there.
Randall Breuninger
East New York
Thank you for such a great job
Steven and his guys did am AMAZING job. Highly recommend for all your floor needs. Keep up the great work!!!
Tamar Reiss
Brooklyn
Skill and professionalism from beginning to end
I recently had my engineered wood floor refinished and I couldn't be happier with the result. I called quite a few "wood floor experts" who said my floor needed to be replaced and could not be refinished. When I called A1, Steve said that it can be done, no problem. He quoted me a fair price and delivered on what he said. No surprises or hidden costs. Just experience, skill and professionalism from beginning to end. Thanks to A1, I saved a ton of money, and my floor looks brand new! – Ro M.
Ro M
Red Hook, Brooklyn NY
Top notch job!! Professional, friendly
Top notch job!! Professional, friendly and timely. I've recommended A1 to other friends who have been just as impress with there quilty work. A+++ A1
Stacey
Rumson Nj
A1 Flooring really are experts!
A1 Flooring really are experts! I have old hardwood floor that date back before 1930. I was scared to hire the wrong company fearing they would damage the amazing wood work. Steven was patient explaining to me the process he would take in restoring my floors. It was clear he is a true expert in his field. The guys came in and did an amazing job. And if that wasn't great enough they also work quickly.
Melissa Melend
Brooklyn
Steve and his team did
Steve and his team did a beautiful job on my wood floors. They look beautiful! They were timely and completed the job as promised. I would, and did recommend them to others. Thank you.
Patricia Dobosz
Brooklyn, NY
Kelli Lynne

The guys at A1 did an A+ job on our wood floors. They were beat up and old (from 1928) and now they look amazing. We thought we were going to have to rip out all the wood but Steve said he could restore them. Thankfully we trusted his judgement because it saved us about $2,000 and they look like new. Much appreciated!
Kelli Lynne
Whitestone, Queens
Liz Bransky
Great customer service. Quick service and trustworthy. Would recommend to others. Floors turned out wonderful and will use them in the future for updates down the road.
Liz Branksy
NY
JB NYC
Courteous, responsive, punctual and diligent. Our refinished floors look great. The price was very competitive. And the job was done on time. I would recommend A1 Flooring to anyone looking to refinish their hardwood floors.
J.B.
New York NY
Anthony Cataldo
My family and i want to thank you so much for the hardwood floor refinishing job you did for us at our grandparents house in Brooklyn.  We never thought those old wood floors could ever look like the pictures we showed you from 70 years ago….. the work you and your employees preformed was wonderful.  i also greatly appreciated that you stuck to your time schedule that I had minimal to no clean up after the job was done.  Yours truly, a definite repeat customer, Anthony Cataldo, Brooklyn NY …… P.S. – I included my address so you can send me some of your business cards.
Anthony Cataldo
Brooklyn NY
D. Johnson
I am writing to thank you so very much for your personal interest in "my emergency job" of restoring my wood floors after a botched refinishing job which was an eight day nightmare that you turned into a dream within two days. The hardwood floors are beautiful and sparkling as if brand new. Without hesitation I would recommend your hardwood flooring services. Thank you again!  Sincerely, D. Johnson – East Flatbush,  Brooklyn, NY
D. Johnson
East Flatbush,  Brooklyn, NY
We are proud of our testimonials by satisfied customers.  We strive to give all our customers 100% satisfaction.
Submit a Review
Thank you for submitting a review about A1 Wood Flooring company Brooklyn NY.
We strive to give all our customers 100% satisfaction.  This is why we confidently offer a 100% satisfaction guarantee.  The finish we put on hardwood floors is guaranteed not to chip, crack, or peel due to residential traffic within a period of 10 years or floor will be re-coated.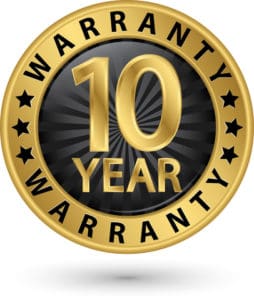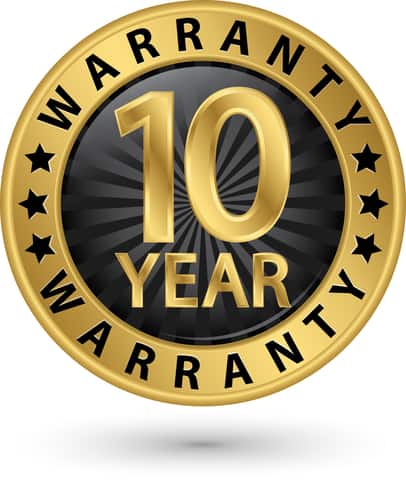 We refinish hardwood floors in all areas of Brooklyn including Dyker Heights, Sheepshead Bay, Bay Ridge, Greenwood, Greenpoint, Crown Heights, Breezy Point, Belle Harbor, Coney Island, East New York, Flatbush, Fort Greene, Bushwick, Red Hook, Sunset Park, Brooklyn Heights and more communities in the NYC, New York Tri-State area.
---
A1 Expert Flooring Company, Brooklyn, NY 11234.
Refinishing hardwood flooring in Brooklyn, Queens, Staten Island, Bronx, Manhattan NYC, Yonkers New York, NY, and parts of NJ for over 60 years.